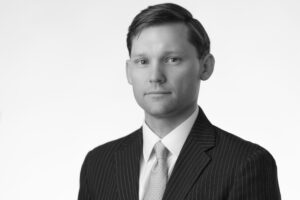 Matthew Wise:
Founder: Wise Capital Strategy, LLC
Matthew Wise created Wise Capital Strategies following 15 years of experience working with and within government entities, including tenures with both the House and Senate branches of The United States Congress. During his career, Mr. Wise has worked on a wide array of issues most notably technology and telecommunications, trade, finance, tax, transportation and infrastructure, and energy policy.  Mr. Wise has experience in both political and issue campaigns with extensive knowledge of how to build and guide teams to successful outcomes.
Mr. Wise began his career in public service as a legislative assistant working for former Senator Conrad Burns of Montana. Mr. Wise's position with Senator Burns allowed him to focus on the duties of the Senate Committee on Commerce, Science, and Transportation.
Following his work with Senator Burns, Mr. Wise joined Congresswoman Mary Fallin of Oklahoma. As the Legislative Director, his responsibilities included the development and implementation of the Congresswoman's legislative strategy with a focus on energy, defense, trade, transportation/infrastructure, finance, and tax issues.
Mr. Wise's political activities include having served as the Coalition Finance Director for Senator John McCain's 2008 presidential campaign.  Mr. Wise has helped create, organize, and manage Political Action Committees for corporations, industry associations, and non-profit organizations.  Additionally, Mr. Wise has served as an advisor for political candidates for federal and state offices.
A native of Mississippi, Mr. Wise holds degrees in both Banking and Finance and Managerial Finance from The University of Mississippi.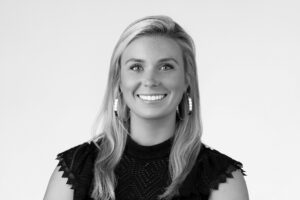 Paris Pope:
Executive Vice President: Wise Capital Strategy, LLC
Paris Pope joined Wise Capital Strategy in 2019 following two years of experience with Gula Graham, the largest fundraising and political consulting firm in the country.  As the Director of Fundraising, Ms. Pope was instrumental in the creation and implementation of campaign finance strategies for over 50  candidates for the U.S. House and Senate and over 20 leaderships PACs.  On behalf of her clients, Ms. Pope successfully developed relationships with corporations, advocacy groups, and political organizations which resulted in raising over 60 million dollars in the 2018 election cycle. 
Prior to Gula Graham, Ms. Pope worked in digital advertising and public relations.  She has experience in creating and promoting effective narratives which take advantage of social media and other various online platforms. 
A native of Raleigh, North Carolina, Ms. Pope graduated with honors from the University of Mississippi with a degree in Integrated Marketing and Communications and a minor in Business.